In-Service Courses 2018/2019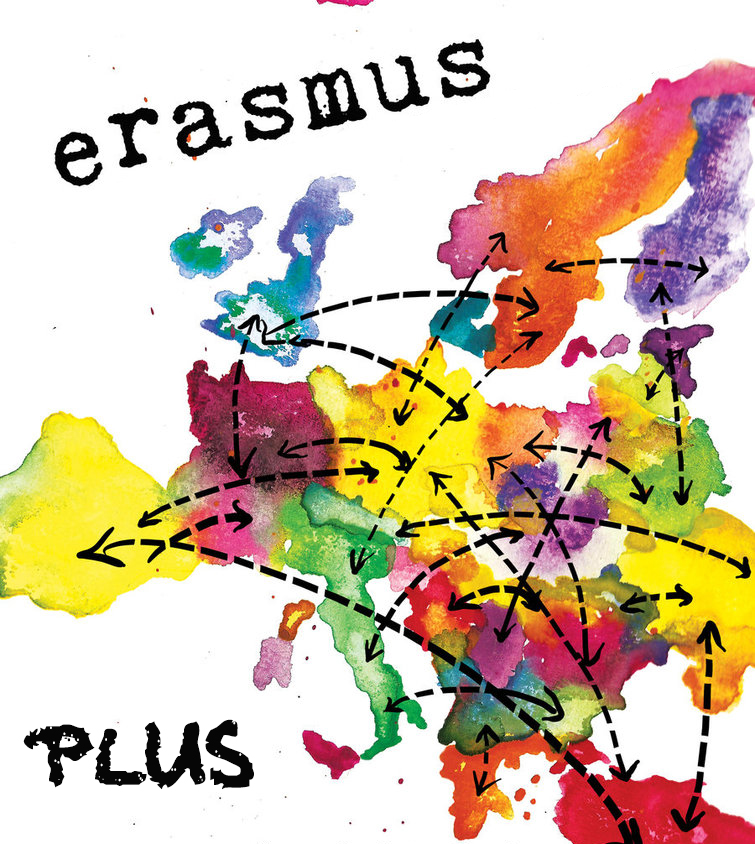 The European Commission's Erasmus+ Programme offers teachers in school or adult education the opportunity to secure funding to cover all participation costs including travel, accommodation and course fees.  If you are a teacher in a school or adult education institution, you are eligible to apply for funding. The application process is simple and we will be able to help you every step of the way. You may download the Erasmus+ Programme guidelines form here. (*Special attention to pgs. 61-67 for School Education Staff Mobility)
The 3 courses that we are offering recognise the ever increasing role of the teacher as an expert in the design of contemporary teaching resources through innovative teaching methodologies.  All these different roles are having a significant change in the function of the teacher.
As educators we need to make a shift from traditional teaching and traditional pedagogical approaches to a 21st century learning environment. We are interconnected in a technology-driven world which has widened the learning place to the virtual, on-line, remote and anytime conditions. We need to reshape pedagogies since current literacies are mainly brought to us through the digital environment. These course outline these issues and helps teachers prepare to adapt to the new role as experts in the design of learning experiences. 
Download Brochure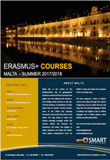 Course Description and Dates
ICT for Collaborative, Project-Based Teaching and Learning 
This course recognizes that the ever increasing role of Information and Communication Technologies in Education is having a significant change in the role of the teacher.
As educators, we need to embrace technology, realise the potential it holds for education and prepare ourselves to make an ally out of it. This course outlines these issues and helps teachers prepare to adapt to the new role as experts in the design of learning experiences whilst exploring the evolvement of the teaching and learning in the 21st century. 
Target Audience: All levels of educators
Language of Instruction: English
Course hours: 35 contact hours spread over 7 days 

1. 15/07/2018 - 21/07/2018 (1/18)
2. 19/08/2018 - 25/08/2018 (2/18)
3. 26/08/2018 - 01/09/2018 (3/18)
4. 02/09/2018 - 08/09/2018 (4/18)
5. 09/09/2018 - 15/09/2018 (5/18)
6. 21/07/2019 - 27/07/2019 (1/19)
7. 28/07/2019 - 03/08/2019 (2/19)
8. 25/08/2019 - 31/08/2019 (3/19)
9. 01/09/2019 - 07/09/2019 (4/19)
10. 08/09/2019 - 14/09/2019 (5/19)
Computational Thinking (Teaching  Through Coding and Robotics)
Computational thinking skills and the use of new technologies are becoming ever more important in our society and working life. Research shows that learning to code develops various skills such as problem-solving, logical reasoning and creativity. Programming encourages students to practice logical thinking, analysis, spatial reasoning, making connections, and using the trial-and-error method for problem solving.
Throughout the course, participants will have time to reflect on how the tools and practices being introduced can be embedded successfully in their classroom.
Target Audience: All levels of educators
Language of Instruction: English
Course hours: 35 contact hours spread over 7 days

1. 15/07/2018 - 21/07/2018 (1/18)
2. 26/08/2018 - 01/09/2018 (3/18)
3. 02/09/2018 - 08/09/2018 (4/18)
4. 28/07/2019 - 03/08/2019 (2/19)
5. 25/08/2019 - 31/08/2019 (3/19)
6. 01/09/2019 - 07/09/2019 (4/19)